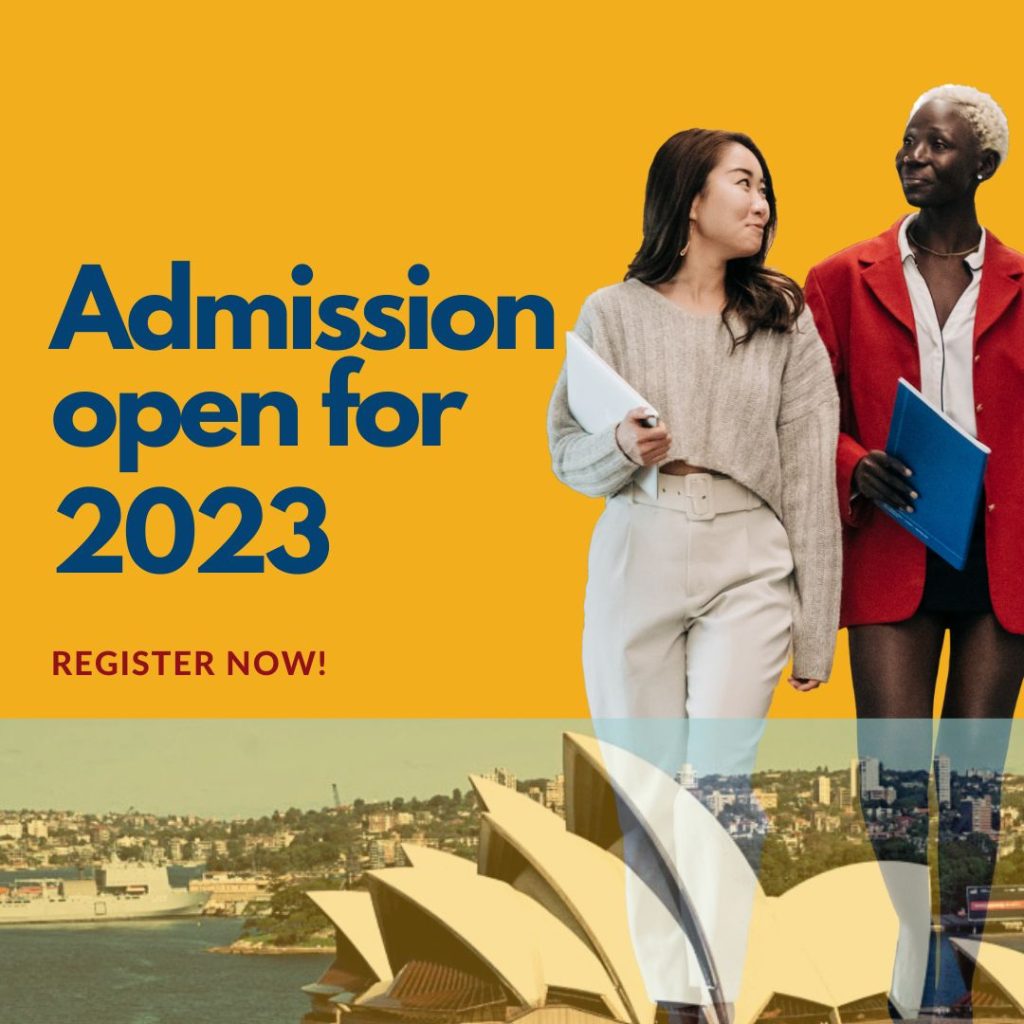 How to Study in Australia from Bangladesh?
Australia is a popular study abroad destination for Bangladeshi students because of various reasons. Australia is home to top Universities and offers an exciting and affordable living expenses for International students. An Australian degree from a top institute is recognized all over the world and greatly improves your chances of finding employment anywhere in the world. The government of Australia offers all Bangladeshi students to study in the country but you will have to obtain a student visa prior to travel Australia. As Bangladeshi international student, you are required a student visa (subclass 500) visa, regardless your field of study, the University or institute that you applied to and the tuition fees.
What are the Basic

Requirements

to Study in Australia?
Diploma Programs: The Universities in Australia offer career-focused diploma and certificate programs that aim to nurture the learner's interests and equip them with the necessary skills and knowledge to thrive in their field of study. Students can get various work opportunities in Australia after pursuing a diploma course. 
Bachelor's Programs: To do a Bachelor's degree in Australia, Class 12 equivalent is required to get into under graduate programs in colleges and universities in Australia. In some cases, institutions can ask for pre-requisite subjects. you require at least 60 to 65% in your grade 12. In addition, the IELTS score should be at least 6.0 and above, the TOEFL score should be 65 and above.
Master's Programs: Entry into master's courses in Australia typically need atleast 3 year bachelor's degree from a recognized University. Most Universities also have additional entry requirements, such as prior knowledge in certain subjects, work experience or interview or test. However, specific courses and universities demand a qualification equivalent to an Australian Bachelor's degree. The IELTS, TOEFL, and PTE scores should be 6.5, 79, and 58-64, respectively.
Doctoral Programs: It is usually three years full-time, some students take longer, but this usually depends on registration and funding arrangements. With world-class research centres and internationally ranked universities, the country is also a vibrant hub for research and scholarship. Added to it, a minimum IELTS score of 6.5 is also required.
Documents required for an Australian student visa
When applying for your student visa to study in Australia, you will generally need:
Letter of Offer or Acceptance of Offer: If you are successfully admitted to your desired University, you  will receive a Letter of Offer from your institution. It will include your student ID, course details and duration of your study and fees payment conditions. You have full right to reject the offer if you are not happy with any terms.
Confirmation of Enrolment (CoE): A Confirmation of Enrolment document issued by the University or institute that your education provider verifies your enrolment. The CoE document will be sent to you after you have deposited your tuition as per your offer letter. You must include this document during your Australian student visa application process.
A valid passport: At the time of application, you must have a valid passport with at least 6 months of validity with minimum two blank pages for visa stamp. You also need  to submit old passport together with current passport (All pages).
English Language Proficiency: If English is not your native language, then you need to take an English language proficiency test. You need to take the IELTS test and keep the results of the tests ready when you are making your visa application. IELTS with a band of 6.5 with overall score of a minimum of 6. Or internet-based test (TOEFL iBT) with the minimum score of 12 for listening, 13 for reading, 21 for writing and 18 for speaking.
Photocopies of all Academic Transcripts and Certificates: You are required submit notarised copy of all your academic transcript and certificates to visa application center (VAC) VFS Dhaka. For attestation or notary, please contact notary service office in Dhaka.
Your visa application fee: Proof of visa fees payment – proof that you have paid the required visa fees. Student visa fees are for Bangladeshi students: BDT 42000, Medical BDT 4500, and Biometric BDT 3700 per visa application at VFS global Dhaka office.

| Visa subclass | Visa Application Fee |
| --- | --- |
| Student visa (subclass 500) | AUD630 |
| Student visa (subclass 500) (subsequent entrants | AUD630 |
| Student visa (subclass 500) Postgraduate research sector | AUD630 |
Evidence of financial ability: To get your student visa you must prove that you have sufficient funds to cover your all expenses including course fees, and living costs. You have to provide all the documents related to source of income, such as Bank statement, fixed deposit or Shanchay Patra, salary statement or trade license, income tax certificate etc.
Overseas Student Health Cover (OSHC): OSHC is insurance designed to help international students cover the costs of medical and hospital care that they may need while in Australia. The Department of Immigration and Citizenship requires that all individuals carrying a student visa and their dependents must maintain OSHC for the full duration of their time in Australia.
Passport-sized photograph: When you apply for an Australian visa, you will need to provide a passport-sized photograph of yourself with your application. Photographs must be 45mm x 35mm, head and shoulders only against a plain grey background, facing the camera and taken during the last 12 months.
A cover letter or Statement of Purpose: As part of the filtering process, the department of Home Affairs wants you to include a personal statement or statement of purpose with your visa application. You need to show The Home Office that you genuinely want to stay in Australia temporarily to study purposes and you will come back to home after end of your study.
Police Clearance Certificate: You are required submit an original copy of Police Clearance Certificate. If you want Police Clearance Certificate please click here.
Top Eight University in Australia for Bangladeshi students
There are 43 Universities in Australia and 40 of them are public University. The Go8 known as famous group 8 in Australia is well known for research and education across the world. The Go8 consist of prestigious Universities which are as below:

| Group 8 Australian Universities | World Ranking |
| --- | --- |
| Australian National University | 20 |
| The University of Melbourne | 41 |
| University of New South Wales | 45 |
| University of Queensland | 47 |
| The University of Sydney | 50 |
| Monash University | 60 |
| The University of Western Australia | 93 |
| The University of Adelaide | 109 |
Study Cost in Australia from Bangladesh?
When you plan to study in Australia, one of the major concern that arises is expenses. The estimated cost of studying in Australia depends on accommodation, food, health coverage and travel along with your tuition fee. Before departing from Bangladesh you need to required to calculate it carefully. We have given an approximate cost of study which will help you to budget more effectively. 

| Study Program Type | Average Fees/Year in $AUD* |
| --- | --- |
| Certificates I to IV, Diploma and Advanced Diploma | AUD3500 - AUD22,000 |
| Undergraduate Program | AUD13,000 -AUD35,000 |
| Postgraduate Master's Program | AUD20,000 - AUD45,000 |
| Doctoral Program | AUD13,000 - AUD40,000 |